Parker Poe & Parker Poe Consulting
With more than 200 attorneys in eight offices located in major markets across North Carolina, South Carolina and Georgia, Parker Poe Adams & Bernstein LLP has a strong, worldwide presence in the economic development and public finance arena.  In addition, Parker Poe Consulting has a strong economic development, site selection and government consulting practice in the Southeast US.
Striving to promote their numerous successes and attract new clientele, Parker Poe's economic development practice group in Columbia has worked hand-in-hand with Blue Avenue on a wide variety of marketing initiatives including awareness, public relations, special events, sales collateral and digital marketing.
Public Finance Sales Brochure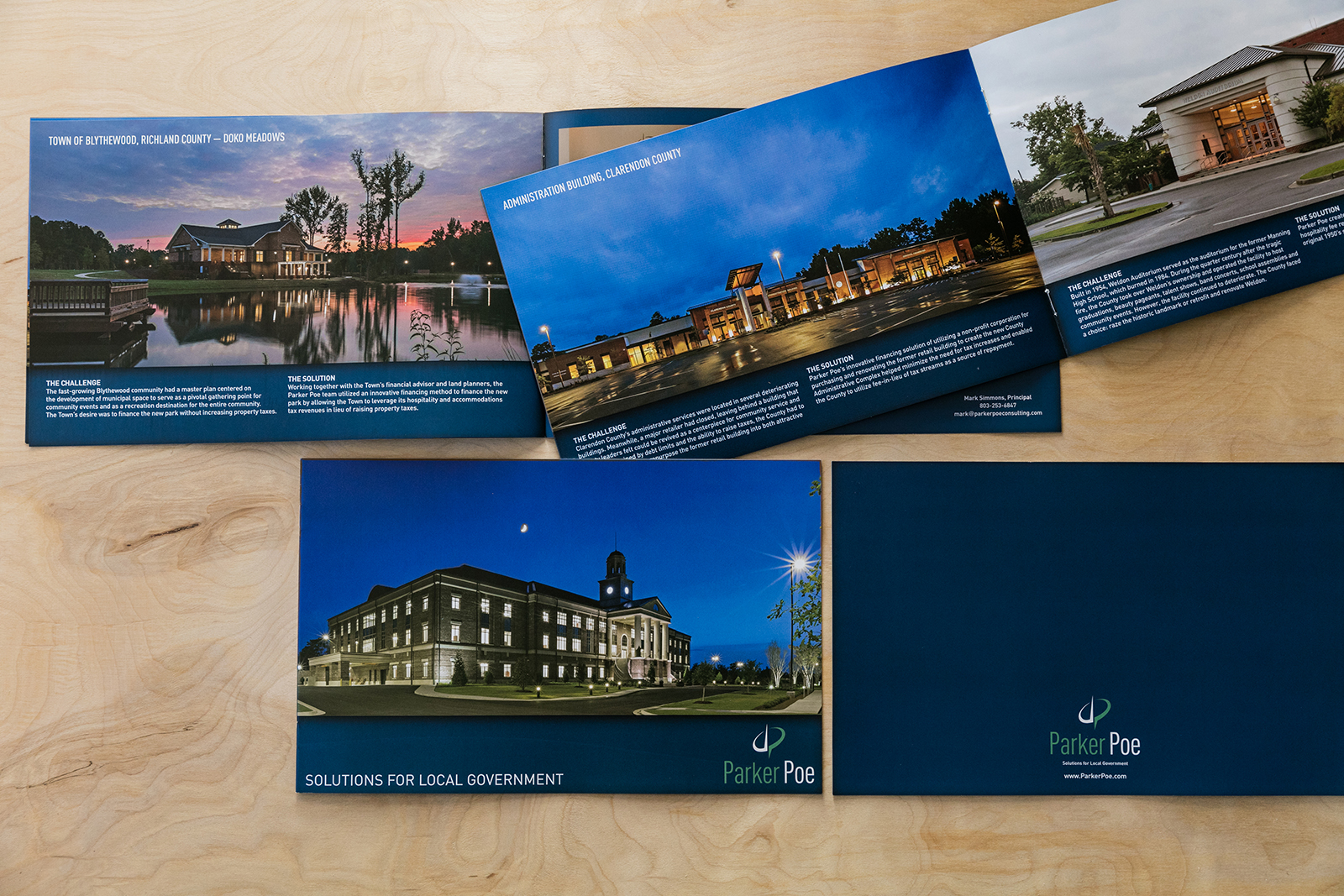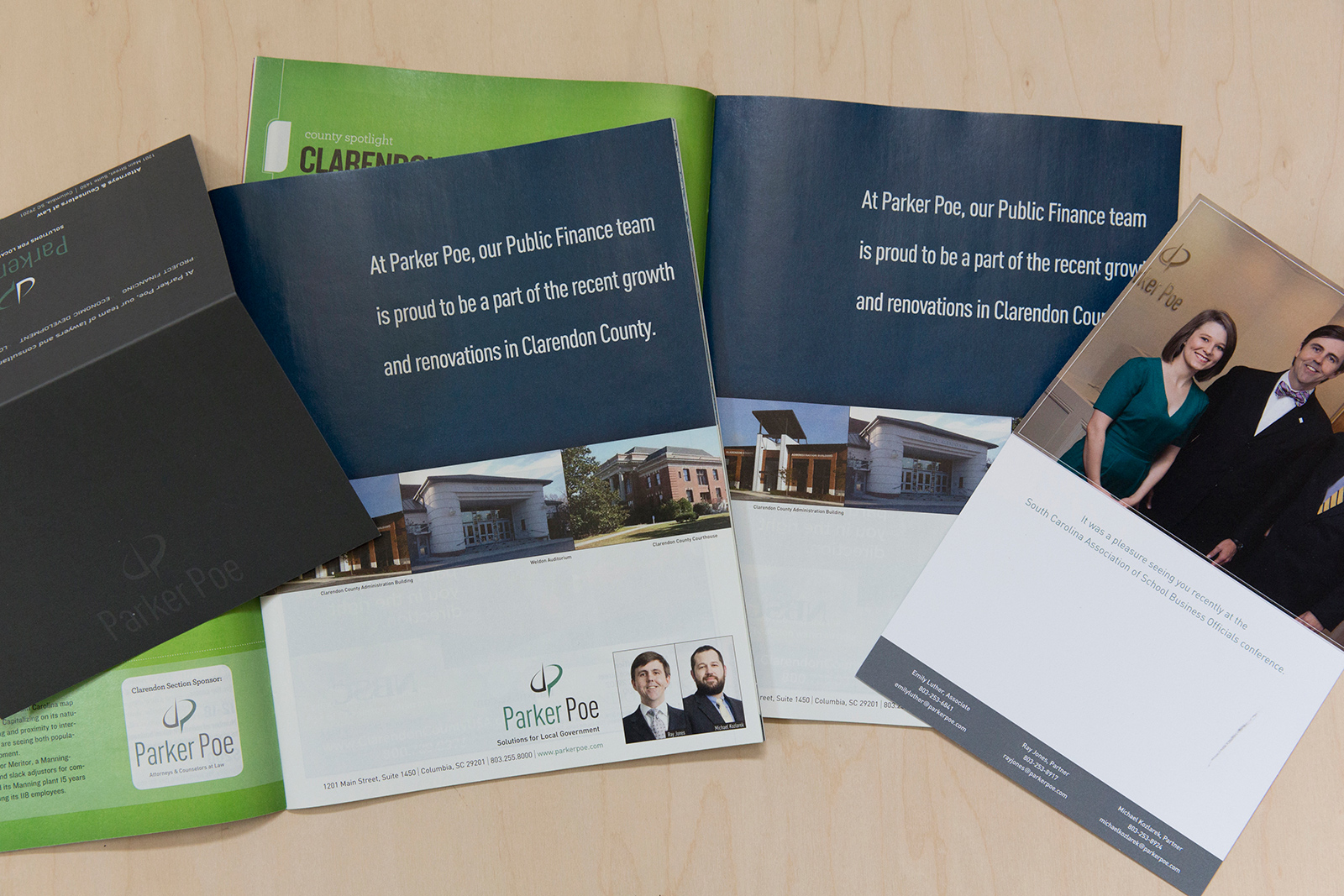 New Website Partner Promotion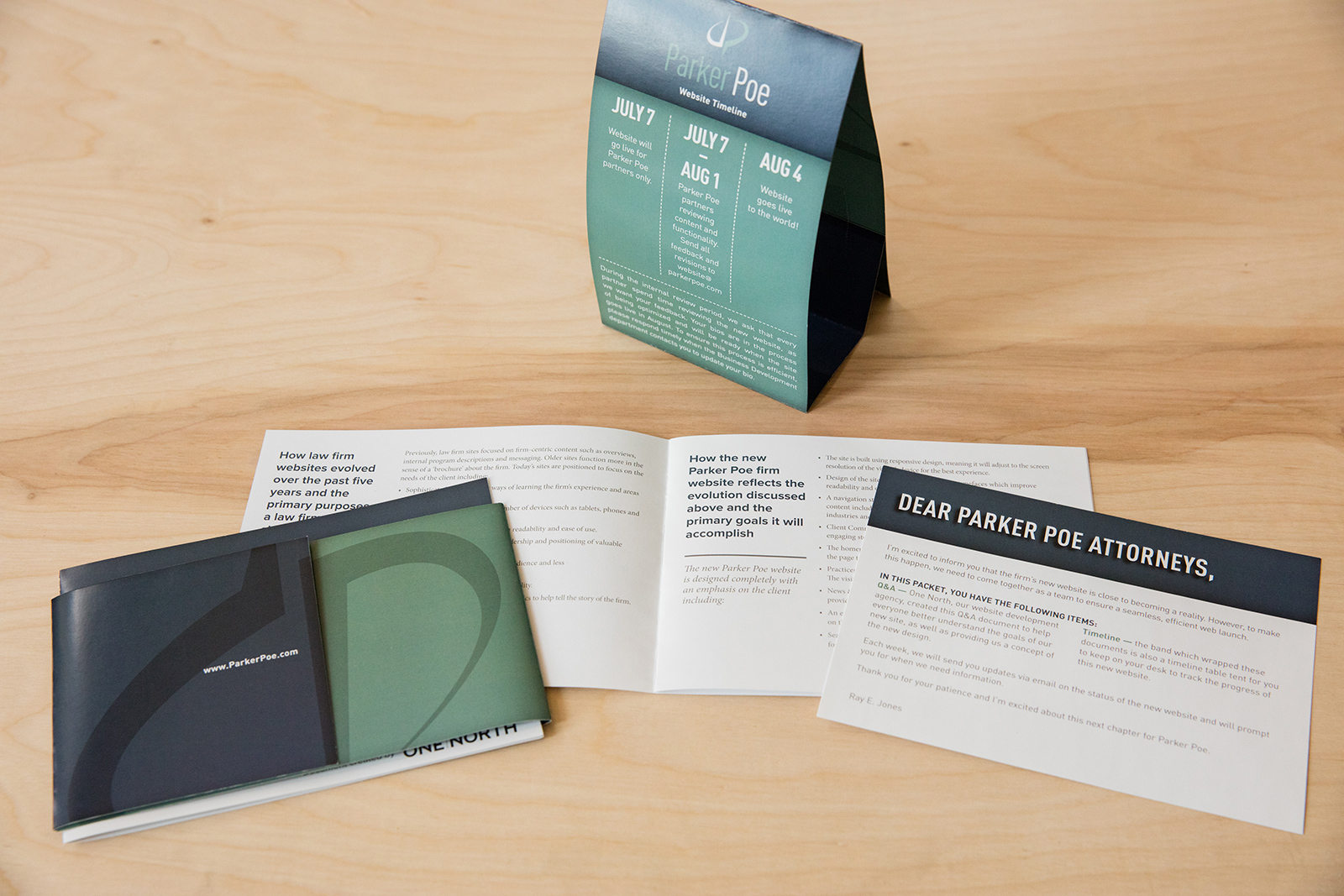 Statement of Qualifications